can we create customised keyboard for elipse e3 scada? or any other third party .exe application ? plz suggest
Why don't you use E3's keypad?
Client dont like it to use.
No problem, you can create your own keyboard using a CommandButton for each key.
Can you plz help me with this. How can i create it using commandButton ?
Example of generic script for alphabetic characters:
Sub CommandButton1_Click()
	set tag = Application.Item("InternalTag1")
	if Screen.Item("CapsLock").Value then
		tag.Value = Tag.Value & Caption
	else
		tag.Value = Tag.Value & LCase(Caption)
	end if
End Sub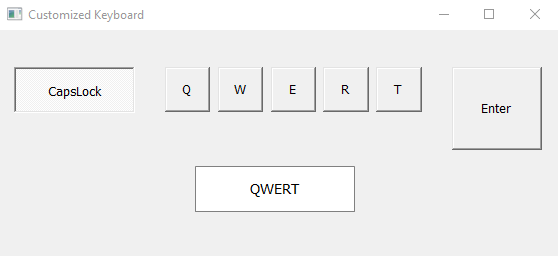 thanks paulo sir. Can you share this demo project file ?
I just sent it to your email.
thanks for your mail. i have one query that at present you create for one display. but if i have 300 plus display then what i need to do ?
You need to replicate the scripts for all the setpoints. If you prefer, you can create an XControl.
Estou utilizando um IPC Touch, e preciso chamar um teclado numérico todas vez que qualquer objeto Setpoint seja selecionado, porém o KeyPad padrão do E3 é muito pequeno, fica ruim de digitar no Touch, existe a possibilidade de redimensionar o KeyPad??
ou então criar um teclado como esse exemplo que sirva para todos os setpoints??
Olá Douglas,
Você pode redimensionar o Keypad do E3 através do método GetKeyPad e da propriedade SizeFactor. Por exemplo:
Sub Viewer_OnStartRunning()
	Application.GetKeyPad().SizeFactor = 1.25
End Sub
Bom dia Gustavo
Tentei utilizar o KeyPad padrão, mas não ficou legal e terei que mudá-lo, preciso de um teclado que mostre apenas números, existe esse teclado default no E3?
Se não existir, como faço para construir um manualmente?
@DouglasT, bom dia.
Você tentou modificar o layout do teclado?
Teclado completo: Application.GetKeyPad().Layout = "br-simple"
Teclado numérico: Application.GetKeyPad().Layout = "num"